IMPORTANT UPDATE, EFFECTIVE IMMEDIATELY: To ensure the safety of patients and the staff that serves you, we have decided to operate as drive-thru only to ensure less foot traffic within the pharmacy and minimize exposure to everyone.
If you need over-the-counter products, just call us ahead of time and we will have them ready for you. You can also give us a call at 936-634-3006 and have us deliver for FREE within city limits.
Skipping the trip into the pharmacy does not mean skipping medications. Please continue following your regimen to cut down on preventable hospital stays relating to non-adherence during this time.
Thank you for your patience and your understanding.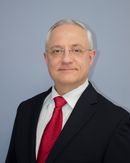 Meet Your Pharmacist
RPh, Southwestern Oklahoma State University College of Pharmacy
Serving the Lufkin area and surrounding communities for 30 years
Specializing in custom compounding
"Caring Beyond Prescriptions" - Learn More »
Sign Up For Our Newsletter